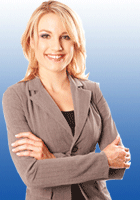 Welcome To The Industry Calendar
The Industry Calendar creates and sells webinars, audio conferences, seminars, and online training courses for busy business professionals.
We've done the work of listing the important, don't-miss events in one convenient location so you can quickly and easily view and register for upcoming events.
Simply click on a course title below or search by specific industry above to get started!
Featured Webinars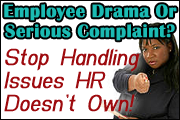 Serious Complaint or Employee Drama?
10/20/2020
In this informative audio conference, learn how to sift through all the employee drama to clearly identify legitimate employee relations' issues that need to be investigated - and which ones you should push back on or have your managers and supervisors handled themselves.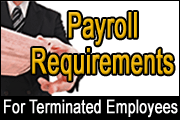 Payroll Requirements For Terminated Employees
10/22/2020
Paying an ex-employee involves not just distributing the ex-employee's final paycheck, but knowing how to properly handle and tax any severance or other benefits due, then integrating these payments with compliance regulations under COBRA or the Stimulus Act. By attending, you also will learn how to handle more-advanced issues such as requirements for death payments, legal settlements, and stock options.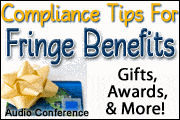 Compliance Tips For Gifts, Awards, & Other Fringe Benefits
10/23/2020
This audio conference will help you to determine if your fringe benefits are currently being offered to employees correctly. That is, to ensure that they are compliant with federal and state payroll tax regulations that may assist you in avoiding a costly audit in the future.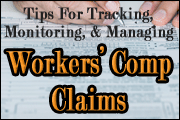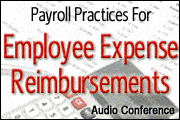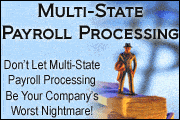 Multi-State Payroll Tax Compliance
11/5/2020
Many states have become aggressive when enforcing their non-resident state income tax withholding rules, and state payroll tax auditors are now questioning whether or not you have workers "performing services" in their state. By attending this audio conference you will learn taxation and reporting requirements for all states where your organization has employees working - or in some cases - living.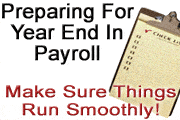 Payroll Year End And Preparing For 2020
11/5/2020
During this session we will discuss the year end process from start to finish. What reconciliations can you do prior to year end, what information should you start gathering, and what are the common items forgotten prior to W-2 issuance are a few of the items that will be addressed during this discussion. Best practices for a smooth year end process will be discussed and tools to assist will be covered.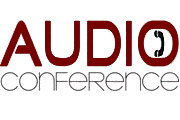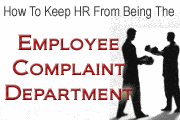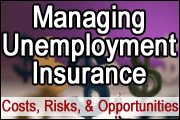 Ways To Save Money On Your Unemployment Insurance
11/19/2020
This audio conference provides an update on federal and state Unemployment Insurance issues, assesses the risks and costs associated with UI taxes and benefits, and discusses effective UI tax management and cost control techniques.
About Our HR, Payroll, Safety, And Other Training Courses
The dynamic role of any professional requires an ongoing commitment to skill development, and the Industry Calendar makes it easy for busy HR professionals like you to get the training needed to stay up to date and compliant.
We feature an assortment of high-quality HR, payroll, safety, workers comp, and other training courses that will help you meet your educational and career objectives. We offer these courses in a variety of formats, allowing you to choose the ones that are compatible with your unique learning style.
Webinars And Audio Conferences
Audio conferencing is ideal if you learn best via verbal communication without the use of visual aids. You can stay current on critical issues that impact your job function without having to leave the comfort of your office. This format also serves as a cost-effective solution when training multiple staff members at once. Participate in these HR training and development sessions via the internet, telephone or mobile device.
Our audio conferences consist of live 90-minute presentations from subject matter experts on a wide range of relevant topics. This live format is interactive - you'll be able to ask questions and gather information from the presenter. If you're unable to attend a live session, we also make the recorded version available on-demand so you can listen at your leisure.
Examples of the topics covered by our training courses include rules for complying and documenting payroll procedures, handling FMLA, ADA, COBRA, workers comp, and other mandated laws, and complying with a wide range of bank regulations.
In-Person Seminars
The in-person seminar format works well for individuals who feed off the energy of other attendees and enjoy networking and making contacts with other professionals in the same field. Many attendees also find seminars to be motivational events that rekindle their passion and enthusiasm for the HR profession. The Industry Calendar offers multiple engaging, informative training seminars throughout the year held in numerous locations across the U.S. and North America, including multi-day events.
Our in-person seminars feature accomplished trainers with extensive knowledge of their subject areas. They're willing to share their expertise and discuss real-life examples that pertain to your role as an industry professional. The opportunity to interact with the instructor and your peers during the session will enhance the learning experience and make it more enjoyable.
Our seminar topics meet the learning needs of new and experienced professionals alike. Discover how to sharpen your communication skills, become a more capable and effective supervisor, improve your ability to work with "difficult" people or juggle multiple priorities more efficiently. During your training, you can learn how to master the techniques you need to succeed in these and other areas, as well as receive valuable insight from other attendees who share the same challenges.
Conferences and Events
Our conferences and special events allow you to gather with other professionals to discuss a specific topic of common interest. This "meeting of the minds" enables you to share your opinions and experiences in a collaborative format that often leads to new, innovative ideas. Many find that attending these events and engaging in high-level debates with other experts is an informative, stimulating experience that paves the way for advancements in your field.
The broad range of conferences and events available from The Industry Calendar encompasses everything from certification and leadership training programs to advanced studies of the Microsoft Office platform and how to use it more effectively in your job function. You can also receive guidance on how to manage your time better and improve your people skills. We offer human resources training programs in conjunction with leading vendors and associations that bring an abundance of expertise to the topic.
Many of these events occur in multiple locations and may also be available in a videoconferencing format.
Online And Self-Study Programs
Do you prefer learning on your own without the distractions of a large group of people? Our online training programs are perfect for anyone who gets the best results from a self-directed learning format. Use your computer or mobile device to go through the lessons at a comfortable pace. They're available on-demand, allowing you to do your studying whenever and wherever it's most convenient.
All our self-study training courses include an easy-to-use interface that ensures a valuable learning experience. Interactive Q&A sessions allow you to get clarification for areas of confusion and help you gauge your progress along the way. There's also a bookmark feature that makes it easy to pick up where you left off if you need to stop in the middle of a session. Free updates whenever laws or procedures change allow you to stay current and compliant.
Examples of the numerous topics covered by our self-study training and certification programs include COBRA, FMLA, ADA, workers' compensation and payroll operations, to name a few. With hundreds of courses from which to choose, you're sure to find several that will meet your unique HR compliance training needs.
Why Choose The Industry Calendar For Your Training?
The Industry Calendar focuses exclusively on providing training programs to busy professionals in human resources and other fields for a convenient and enriching learning experience. Whether you're looking to boost your knowledge, meet compliance requirements, earn a certification or get tips on how to perform your job better, you'll find everything you need right here. By making us your learning partner, you'll be able to enhance your skills and achieve your career objectives.
Register For A Training Course Today
Take a close look at all of our training offerings and register for a program today. If you have any questions or would like to learn more about our courses, feel free to contact us online or call us at 770-410-1219.
Search for Seminars, Webinars, or Online Courses