Online Workplace Safety Resources
The Industry Calendar is your one-stop for a variety of online safety resources to help meet your training needs. It's like having a fully-stocked library at your fingertips. Whether you're looking to maintain OSHA compliance, meet certification or continuing education requirements, or enhance your knowledge and skills, you'll find everything you need to achieve your objectives.
Featured Safety Online Courses
This page lists a variety of safety training products and safety certification courses.
Shown below are just a few of the hundreds of safety training products; for a complete search, please use the search box at the bottom of this page!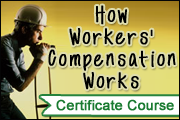 How Workers' Compensation Works
You will learn the basic concepts in workers' compensation including how a state's statutory legal structure fits into the bigger picture by understanding insurance policy coverage, premium calculations and coverage issues.
7-Minute Safety Trainer-Spanish/English Edition
This safety training book provides your Spanish-speaking employees with safety tips, handouts, quizzes, and reminders to prevent accidents and injuries, and it helps employers avoid costly OSHA fines and higher workers' compensation costs.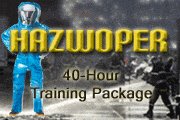 HAZWOPER 40-Hour Training Package
MARCOM's "HAZWOPER: 40-Hour Training Package" provides employees with the information they need to understand the major areas covered by the regulation.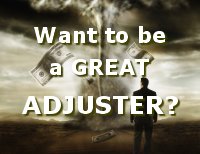 National ONLINE Property & Casualty Adjuster Training Course
This is the perfect program with which launch a productive and satisfying career as a insurance claims adjuster. Adjusters who secure their licenses, training, and continuing education through our online's online programming enjoy greater than a 98% pass rate in initial licensing, and have consistently proven to be far more successful in their adjusting careers than their peers. There really is no other choice!
Online Workplace Safety Resources
Covering the Topics That Matter Most
At The Industry Calendar, we understand the issues that exist in today's work environments and provide relevant training materials that impact your organization and industry. Examples of the topics our workplace health and safety resources cover include:
Safety Recordkeeping:
Learn about the most recent changes to OSHA standards regarding record keeping as it relates to workplace injuries. Specific areas include requirements for the electronic reporting of injury data, how pre-existing conditions impact the process, and understanding the difference between reporting and recording injuries.
Avoiding Citations:
While there are numerous OSHA regulations that organizations could violate, only a handful result in the largest number of citations each year. Discover what these are — and how your company can avoid costly citations.
Conducting Mock Safety Audits:
Get tips for conducting mock OSHA audits that will prepare you for the real thing. This proactive approach can help you avoid costly fines and penalties.
Hiring Contract Employees:
Is yours one of the many organizations that supplements their workforce with contract and temporary employees? We offer resources that tell you how to comply with the OSHA standards and regulations regarding the hiring of these workers.
Types of Workplace Health and Safety Training Resources
We offer training programs in multiple online formats to suit any learning style or preference:
Audio Conferences:
This format enables participants to listen to presentations on specific health and safety topics. You can attend the event via the internet, mobile device or telephone while having the opportunity to interact with the presenter and your fellow attendees.
Webinars:
Webinars are like an online version of an in-person seminar. They use audio and video to present the information to attendees while also enabling interaction via an online chat feature.
Self-Study Programs:
If you prefer learning without the guidance of an instructor or the distractions that can occur when attending live events, the self-study format can be an excellent fit. You'll be able to progress through the materials at a comfortable pace and go back and review and repeat lessons at your leisure.
While our audio conferences and webinars are live events, we record them and make them available on-demand. You can access them 24/7 whenever you find time in your busy schedule.
Browse Our Workplace Safety Resources Today
The Industry Calendar offers more than 10 years of experience producing high-quality training programs that help busy professionals meet their learning objectives. We'll give you the tools you need to stay up to date and compliant. Review our current selection of online safety resources and place your order today. Feel free to contact us if you have questions or need more information.
Search for Seminars, Webinars, or Online Courses
Why Use The Industry Calendar's Safety Product Finder?
This page lists safety training products and safety certification courses from a variety of vendors.
We've done the work of aggregating all of the products in one place so you can find, review, compare, and even order, all of your safety training products.
You save time and energy, and we get the satisfaction of serving your needs and earning a sales commission for our efforts - the makings of a beautiful business relationship!
Please contact us any time you have an safety training need!
Your Industry Calendar Team!