Our Mortgage Training Webinars
Are you a banking or mortgage professional trying to keep up with the latest developments that are impacting your industry? Do you have trouble finding the time to fit training into your busy schedule?
The Industry Calendar has the solution. We offer a variety of banking and mortgage webinars that will boost your knowledge and skills and help you stay compliant with the continuously changing rules, laws, and regulations. Best of all, you can complete the training from the comfort of your office or wherever you have internet access.
Featured Banking Webinars
Listed below are our featured banking webinars and audio conferences. Each of our banking webinars and audio conferences are available in live and recorded versions, and are a great way to get up to speed on critical issues - without leaving your office! To see more details or to order a specific banking webinars and audio conferences, simply click the title.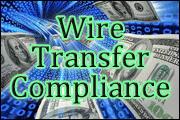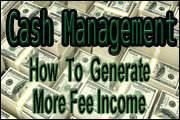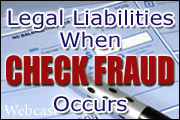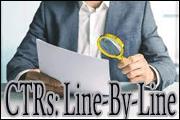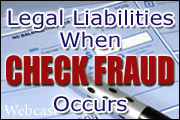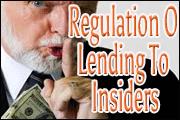 Regulation O - Lending To Insiders
11/17/2021
This program provides the information needed by the lending, compliance and audit staff to assure ongoing compliance with the regulation.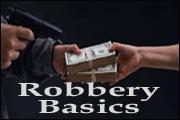 Robbery: Basics And Beyond
11/29/2021
In this session, we will reveal the facts about robbery, discuss current trends, and provide step by step guidelines for effective prevention, safe response, and dealing with aftereffects.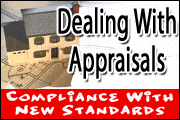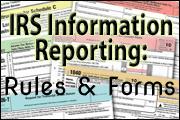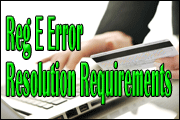 Regulation E: Errors & Disputes
12/9/2021
This session will explain which law applies and the financial institution's liability under various types of paper and electronic transactions.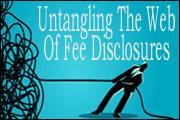 Related Training:
Our Mortgage Training Webinars
Benefits of Bank And Mortgage Training Webinars
A webinar is an online video presentation that covers a specific topic, typically in a 60-90 minute timeframe. You can see, hear, and interact with the speaker in real time. You and the other attendees can ask questions, make comments, and even engage in meaningful discussions on the subject. Benefits of our bank and mortgage training webinars include:
Convenience:
A webinar requires no travel or special equipment. Just log in at the scheduled time and click on the link that takes you to the presentation.
Access To Experts:
All webinars offered by The Industry Calendar feature engaging presentations made by experts who bring their unique insights and experiences to the instructional process.
Flexibility:
If a scheduling conflict keeps you from joining a live webinar, you can still view the presentation. We record and archive all our webinars and make them available on-demand. Access and watch them whenever you have time
What Do Our Bank And Mortgage Training Webinars Cover?
We offer banking and mortgage compliance webinars encompassing the subjects that directly impact your business or organization. Topic examples include:
AML / BSA:
Banks are required to have processes that determine which transactions are potentially suspicious and implement a strong BSA and AML compliance program.
Call Reports:
Learn the rules for the Call Report Schedule RC-C that provides essential credit information for regulators of financial institutions. Discover how to report loans on all applicable schedules like income statements, past dues and non-accruals.
Suspicious Activities Reports (SAR):
Gain insight into the situations that may cause you to file a Suspicious Activities Report. You'll learn what red flags are, where they come from and how to manage them in a non-automated system. You'll also become familiar with how to complete the SAR.
Open-Ended Lines Of Credit:
Learn about the various compliance issues associated with this form of credit, including crucial areas such as servicing, disclosures and advertising. You'll also discover how the requirements differ for each type of open-ended credit line (HELOC, credit cards, personal, etc.)
Credit Analysis:
Learn how to use this analytical tool to assess a borrower's ability to repay a loan. Gain insight into the various aspects of credit analysis such as leverage, liquidity and break-even analysis.
Escrows:
Find out how rules such as Regulation X and Regulation Z impact the use and administration of escrow accounts in the mortgage and banking industry. Covered topics include how to conduct an escrow analysis, how to prepare an annual escrow account statement, and how to resolve deficiencies and shortages.
Mortgage Origination:
Get valuable information regarding the compliance requirements when originating consumer loans. Examples of subject areas include Section 32 and rental property loans, flood insurance, FCRA considerations and HMDA reportability.
Teller Training:
Bank tellers are often the face of your organization, as they are the primary person speaking with customers, handling a customer's deposits, withdrawals, transfers, money orders, checking, and other financial transactions. Use our bank and mortgage training webinars to make sure they are properly trained!
Register For A Mortgage Webinar Today
At The Industry Calendar, we've been meeting the training needs of busy professionals like you for more than 10 years. Discover the right resources that will allow you to achieve your unique educational, career and compliance objectives. Browse our current selection of banking and mortgage training webinars and register for an event today. You can feel free to contact us if you have questions or would like more information.
Search for Seminars, Webinars, or Online Courses
Why Attend The Industry Calendar's Banking Audio Training Courses?
The Industry Calendar offers a wide variety of banking audio conferences for all of your banking professional needs.
Each of our banking audio conferences is a 90-minute presentation that focuses on a specific banking function - from recruiting to hiring to administering your compliance responsibilities, and everything in between - that helps you do your job more effectively.
Our banking audio conferences are a fast, convenient, inexpensive, and guaranteed way to train one or more people. And best yet, our banking audio conferences are available in live or recorded versions!
Banking Audio Conferences, Banking Webcasts, Banking Teleseminars, Banking Audio Training, and Banking Webinars can be used interchangeably and mean an banking event that you attend via the phone and/or computer at your home or office.
More / Benefits of Audio Training