Accounting Seminars
Featuring Audit, Sales & Use Tax, Fraud, CPE, And Other Accounting Seminar Topics
If you've chosen a career path in accounting, you know that learning never stops. Whether you're looking to keep up with the latest industry developments, enhance your career prospects, or meet continuing education or compliance requirements, it helps to have a valuable training partner that can help you achieve your objectives.
At the Industry Calendar, we recognize the need for accounting professionals to stay current and compliant. We also understand the challenges that many busy accountants face when trying to fit training requirements into their busy schedules. That's why we offer a variety of accounting training seminars that make learning as fast, easy, and convenient as possible.
Featured Accounting Seminars
Below is our featured list of accounting seminars. This page lists accounting seminars that are held all across North America, covering a wide variety of accounting seminar topics!
Please note that many of the accounting seminars listed are held in multiple cities and dates. To see all dates and locations for an event, click the course title below; to see only those events in your area, use the search box at the bottom of this page.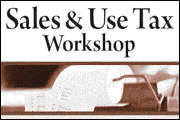 Sales & Use Tax Workshop
1/27/2022 - 2/23/2022
Many companies are desperate to understand sales and use tax laws as they apply to their business so that they can avoid making mistakes that lead to stressful audits and costly penalties. By attending our accounting workshop, you'll leave with essential information you can put to use right away. You'll understand sales and use tax and be able to apply it correctly for your or your clients' organization.
This training session is available in both in-person and video conference formats. Same great training; you simply decide which format best fits your needs!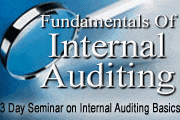 Fundamentals Of Internal Auditing
In this three-day seminar, you will learn the concepts of traditional and operational auditing and gain proven tools and techniques for performing effective audits, as well as information about the different types of internal audits, operational vs. financial auditing, documenting internal controls, audit reports, and much more.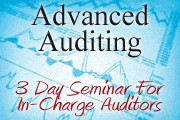 Advanced Auditing For In-Charge Auditors
The auditor in-charge has special responsibilities and needs special knowledge. This accounting seminar is a perfect place to gain such critical knowledge. In this three-day session you will learn all of the elements involved in traditional and operational risk-based auditing from the unique perspective of the in-charge position, including project approaches, time estimates, what to do when you suspect fraud, and more.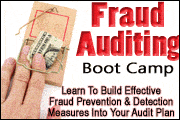 Fraud Audit School
4/25/2022
Fraud Auditing School is designed to provide you with a thorough understanding of the types of fraud taking place in todayís business environment, and the techniques you need to build effective fraud prevention and detection measures into your audit plan. Of all our financial seminars, this one could prove to be the most valuable, as fraud and abuse cost U.S. organizations nearly one trillion dollars a year. With this training, you can protect your organization from this widespread and costly problem.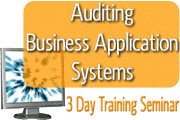 Auditing Business Application Systems
This three-day seminar is designed for financial, operational, and information technology auditors who need a technical and operational understanding to audit automated business applications.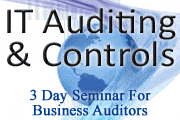 IT Auditing And Controls
IT is a critical part of virtually every business operation in the modern world, but too many companies arenít prepared to handle even the basics of an IT audit. That will change after you take this training. This intensive, three-day seminar outlines the concepts of information technology you need to know in order to understand the audit concerns in the IT environment.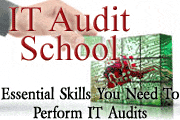 IT Audit School
2/7/2022
This four-day course is designed for financial, operational, business, and IT auditors who need to update their technical and operational knowledge to audit information technologies and business application systems.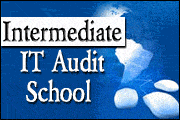 Intermediate IT Audit School
12/5/2022
You will immerse yourself in a blended risk- and compliance-based approach to IT auditing that will ensure the confidentiality, integrity, and availability of your information assets throughout the enterprise.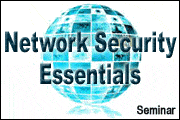 Network Security Essentials
In this intensive three-day seminar you will review the basic operating characteristics and risks associated with LANs, WANs, client/server and other forms of networking and distributed computing architectures.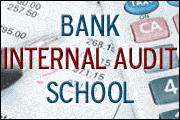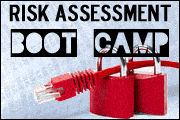 Risk School
In this intensive four-day seminar you will learn the underlying concepts of a risk-based audit methodology. You will cover all aspects of risk assessment, including the fundamentals of risk-based auditing, defining risk in business terms, identifying key risk areas, evaluating global risk, and conducting a detailed risk analysis at the engagement level.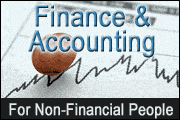 Basic Accounting Skills for the Business Professional
Finance And Accounting Made Easy
We cover all of the essential elements of finance and accounting in one fast-paced, well-designed day.
This training session is available in both in-person and video conference formats. Same great training; you simply decide which format best fits your needs!
Related Training:
Benefits Of Attending Accounting Seminars
A seminar is a live training event that compresses a lot of information into a relatively short timeframe. A seminar can last one or several days at an off-site location. We aim to offer the same event at multiple sites across the U.S. to reduce travel time and expenses and make it accessible to as many attendees as possible.
Attending audit, sales & use tax, fraud, CPE, or other accounting seminars offers many advantages, such as:
Personal Training On The Topics You Need: We offer audit, sales & use tax, fraud, CPE, and other accounting seminar topics to help you improve your skills in the areas you deem necessary.
Access to subject matter experts: The in-person seminar format allows you to hear presentations from accomplished speakers who have extensive knowledge of the topic. Most seminars also have Q&A sessions and other opportunities for the speaker to expand on a topic and provide additional insight. You'll be able to get the most value out of your training experience.
Gain new ideas: A seminar can offer a variety of new ideas, both from the speaker and other attendees, that you can apply to your job function or accounting practice. These interactions can also stimulate your thought process and help you come up with innovative and imaginative ideas.
Networking opportunities: In many industries, who you know is often just as important as what you know. An accounting training seminar enables you to make new contacts in an upbeat, positive setting. You never know when that business card you handed out or the email address you exchanged could lead to an exciting new career opportunity.
Meet continuing education requirements: Depending on which seminar you choose, you may be able to earn recertification credits. You'll learn something new and valuable while also taking a step toward maintaining your professional credentials.
Increased motivation: Many attendees discover that seminars give them a fresh perspective on their job and career, which can be a valuable motivational tool. You may even return to the office with a renewed passion for your profession.
Our Broad Selection of Accounting Seminars for 2020
Whether you're a veteran CPA with a thriving practice or a new accountant looking to increase your knowledge, you'll find the right training seminar for your needs at The Industry Calendar. Here's a look at our current and upcoming live events:
Sales & Use Tax: If you have questions about sales and use tax laws, you're not alone. There are 7,500 different taxing jurisdictions in the United States alone, and they routinely tax the same products differently. It's easy to understand why our sales and use tax laws are considered among the most complicated in the world.
Fundamentals Of Internal Auditing: Are you an accountant who has auditing responsibilities? This seminar covers what you need to know to perform thorough, detailed audits for your organization. You'll learn about the various types of internal audits, the risk factors to watch for, how to document internal controls and much more.
Advanced Auditing For In-Charge Auditors: This course meets the training needs of†auditors, accountants and other financial professionals with audit supervision responsibilities. It covers the auditing process from a team leadership perspective. Examples of topics include managing fieldwork, the changing control environment, risk assessment strategies, fraud awareness and effective communications.
Fraud Auditing Boot Camp: This four-day class provides an understanding of the most common types of fraud in businesses, as well as the techniques you can implement to help prevent and detect fraud in your organization. You'll also learn about the investigative steps to follow when you suspect that fraud has occurred.
Finance And Accounting For Non-Financial People: This financial accounting seminar is ideal for helping non-financial workers understand the fundamentals of accounting and finance and how they impact their job responsibilities. You'll gain a better understanding of basic accounting terminology. You'll also learn how to use financial statements and reports and become more familiar with the basics of budgeting.
Bank Internal Audit School: This four-day seminar gives auditors the knowledge and skills they need to conduct internal audits in financial institutions. Attendees will acquire a fundamental understanding of the banking industry, as well as the basics of internal auditing as it applies to deposits and deposit-taking, funds transmission, personal and corporate lending, trade finance and many other crucial areas.
High-Quality Training And Seminars For Accountants
At The Industry Calendar, we strive to offer the best training courses for accountants and financial professionals to help them meet their educational, compliance and professional development objectives. Our team of in-house experts creates many of our seminars, and others come from our network of affiliates, all of whom share our commitment to providing exceptional learning programs. You'll attend an engaging, informative live event that will benefit you now and throughout your career.
Browse Our Selection Of Accounting Training Seminars Today
Feel free to view all our training programs and place an order today. If you have questions or need assistance, contact us online or by phone at 770-410-1219.
Search for Seminars, Webinars, or Online Courses
Why Use The Industry Calendar's Accounting Seminar Calendar?
The Industry Calendar's Seminar Calendar lists the leading accounting seminars in order to save you the time and effort of having to do the research yourself.
Many times, we'll even list accounting seminars you never even knew existed or were available in your city!
And once you find your desired accounting seminar, simply order it - either by invoice or credit card - right online through the Industry Calendar!
So stop surfing the Internet every time you're looking for some training, and come to the Industry Calendar for all of your accounting seminar needs!